About Executive Director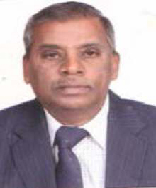 Executive Director Sh. A. Murugesan joined Discipleship Centre on 25th June 2009 after serving sectors like Banking, Trading, and Marketing and worked in top position of a Civil Aviation Organisation and Atomic Energy. He has a rich experience in Economics, Commerce and Port Folio Management.

A simple man, have the ability and mindset to work for the poor and he has personally undertaken by visiting several slum areas and meeting the under developed targets areas of Discipleship Centre.

Along with the staff, he guided and managed the Covid affected areas during the Covid – 19, 2020-21 onwards. Able and energetic always remembering the donor and express the donors are like God's presence.